Comprehensive Guide to Local SEO
Do you want your business to rank locally on Google, Yahoo, Bing, Apple Maps, and other types of search engines? If so then our 'Comprehensive Guide to Local SEO' will provide you tons of value that you can put into action immediately!
You may be wondering, 'Why is local SEO important to my business anyway'? That's a great question many business owners ask, and here is why you should be concerned about local SEO:
It has been estimated that around 46 percent of the Google searches tend to be local. Still, a whopping 56 percent of business owners have yet to claim their business on the local Google My Business listing.
When you wish to stay ahead of your competition and obtain more clicks then they do, it is high time that you should know all about local SEO and how to do it on your own!
What is Local SEO?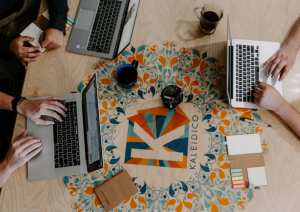 Source: https://unsplash.com/photos/wnf_LJiJG0E
Local search serves to be a powerful tool for most businesses out there. It is estimated that around 4 out of 5 customers use the concept of local search to find relevant information about specific products or services. Therefore, if you have yet not optimized your business according to the local searches, then you could miss out on around 80 percent of online searchers.
As such, local SEO is critical to leveraging the power of the internet so you can turn web searchers into customers.
Local SEO is known to help businesses promote the respective products or services to the local potential customers. For gathering relevant information about local search, most of the search engines are known to rely on specific ranking factors like backlinks, social signals, local content, business citations, and other algorithm factors for providing the most relevant local search results to end users.
To help you optimize your business ad take advantage of local SEO, we have created a comprehensive local SEO guide –featuring tips and tools for the best outcomes. If you need additional support, you can check our our expert local SEO services.
How to Get Found on Google Using Local SEO?
This guide pertains to all search engines, but we focus on, and discuss Google, as they are the search giant. If you get Google right you will experience tremendous success in your quest to concur local!
As per a recent study by Google, it is estimated that 89 percent of people are known to search for local businesses or services on their smartphones at least once a week, with 58 percent of them searching on a daily basis.
With such an impressive scale for the overall potential of local SEO, it is time you consider leveraging the right local SEO strategies to be found on Google and other search engines. Ranking 1st page is not hard, but it does tale dedication and some technical (and creative) know how.
Local SEO serves to be pretty much the same as organic SEO, however, local SEO is known to come with additional geographical components and requirements.
Every business owners goal is to rank high in the SERPs (Search Engine Result Pages) for local searches, and Google Map Listings done right will get yo to the top of the first page! This is why understanding ranking factors for local search is so important.
Google (and the other search engines) try and deliver the web surfer relevant, and local search results when they are searching for a business or service. This is especially true for brick-and mortar businesses.
Google strongly believes that it should promote content or businesses that are most relevant to the local audience, Google My Business serves to be a vital tool because it does just that; connects you with your potential customer when they need or want what you offer!
An added benefit: when Google is able to verify that your business is authentic, and you are deemed the local authority in your niche, then the it could potentially reward your business with a dedicated sidebar section in the local search area of Google.
To ensure that your business is optimized for Google My Business, you should create and verify your Google My Business page, create your free Google website, and use the post & offers regularly.
You should also encourage customers to leave feedback, and respond properly to online reviews & comments.
So let's get started on things you can start doing to outperform your competition locally.
Link Building for Local SEO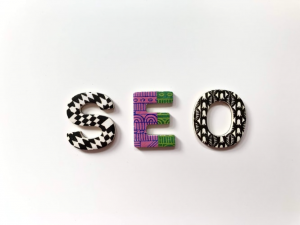 Source: https://unsplash.com/photos/l5if0iQfV4c
All businesses out there are looking for more leads, more customers, and eventually more revenue. One of the best ways to ensure this now, and in the future is from the search engines. Local consumers are known to turn to the search engines when they wish to look for specific products or services in the given area.
This is when your business listing should pop up such that customers are drawn to the same and get converted instantly.
To achieve the extra boost in your overall ranking, it is recommended that you should be dedicated to quality link building, and this is done with the help of high-quality back-links. If you want to get link building right for maximizing its effects, here are some tips:
Leverage Link Building Opportunities Regularly: As far as earning links for your business is concerned, you should aim at creating a list of opportunities. While it is important to include top-quality backlinks, it is vital to ensure a diverse backlink profile by making use of innovative tools.
Research Backlinks of Competitors: Is your competitor ranking ahead of you? When you implement a little research on what the relevant competitors are doing, you can get an insight into some of the meaningful backlinking opportunities that will help you surpass them in the overall results.
Reach Out: If you are searching for backlinking opportunities, but not reaching out to other authority sites, you won't obtain maximum results. Once you have a list of potential prospects from your research, you should reach out to the websites directly.
Creating a Review or Case Study: If you aspire to be on the radar as the local authority for products or services in the given target audience, creating an in-depth review or case study could help.
Link Building for Increased Traffic & Revenue
When you ensure proper link building on your website, it helps in improving the overall credibility of your online presence on the search engines. It is one of the most vital strategies that experts make use of to improve the overall website ranking, traffic, and ROI for your business. If you are still looking for ways to boost your online presence on the search engines locally, here are some link building strategies to try out:
Guest Blogging: An easy and common way to create backlinks for your website is to deliver guest blogs on other websites that already have relevant authority in the business niche. As per the industry experts, the websites tend to receive multiple visitors on an everyday basis. Therefore, guest blogging will offer the assurance that some of the visitors from such websites will reach your website as well.
Broken Link Building: Many websites out there tend to have broken URLs that are known to point to some non-existing content. Such websites are known to deliver a 404 error as such websites might have deleted such content or the content might be outdated. Leading tools like SEMRush can be utilized for analyzing broken links on leading websites.
Once you come across such links, you can make use of web archiving solutions to observe what content gets posted here. Then, you can recreate the same content for your website.
Unlinked Mentions: When a backlink has been created from another website to your online presence, a keyword is mostly in the form of an anchor text. This lets the search engine know that your content is relevant for the given keyword. When several people are talking about your brand on the search engines, it is provided that the website URL contains the brand name. This turns to be a subtle link building strategy for your business branding.
Local SEO Tips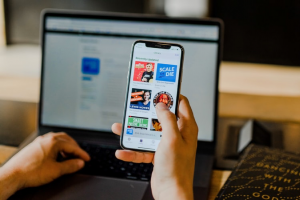 Source: https://unsplash.com/photos/QK1OhZmopBo
If you wish to optimize your business in the local market, here are some ranking tips:
Improve the Internal Linking Structure: While external links point to the website, you can adjust the linking structure for boosting the SEO rankings. Why is internal linking important? It helps in achieving the following results:
Supporting website navigation
Distributing page authority as well as ranking power among pages
Assisting with website hierarchy and information infrastructure
Optimizing Title Tags, URL, Content, and Meta-description: As far as the overall content on your website is concerned, every new post or blog serves to be a new indexed page for the website. It also serves as the new page on which you can target the geographic search phase along with a new opportunity to be found in the SERP (Search Engine Results Pages).
Every time you would deliver a piece of content, you are required to optimize the content for the respective search engines by making use of high-volume keywords in the header, URL, meta-description, title, and body.
Adding Location Pages to the Website: If you tend to have multiple locations, then you are expected to create the respective location pages. Location pages are known to provide readers with the respective business name, address, store hours, phone number, promotions, customer testimonials, and so more.
Additionally, it is important to avoid the duplication of content across multiple location pages. You can look forward to receiving big-time bonus when you add a Google Map to the website on the respective location pages.
Creating Local Content: The search engines out there continue getting smarter. This implies that content creators are now capable of writing for the end users –and, not for the search engines. However, when you are writing about general topics to attract the wider audience, you should also aim at honing the respective focus and writing about local news to attract the local audience.
You should aim at being the local authority for the given industry by promoting local industry employees, gatherings, news, and other types of educational content on the blog. You should also analyze top-notch content that would go beyond what your business is promoting.
Ensure that the Website is Mobile-friendly: Both mobile search and local search are known to go hand in hand. It is estimated that around 9 out of 10 smartphone users are known to make use of local searches for using the online platform. Some of the most common ways that people are going to access your website is through the mobile environment for looking up for reviews, finding directions to the location, and searching for contact information.
Make Sure that Your Business Details are Consistent Online: It should be your ultimate goal to allow people and other businesses to search for your brand online easily. For achieving the same, you should set the NAP –standing for name, address, and phone number. This should also include the area code. You can include the same as crawl-able HTML text on the website.
You should avoid the common mistake of making use of an image for including the NAP. This is because images cannot be crawled from the respective search engines –like that of the HTML text. The most convenient and common location for the NAP on your website should be in the header and footer section.
Local SEO Services
As businesses are required to optimize the websites as per the local SEO strategies, it is high time that you should seek professional SEO services to help you with the right results.
Some of the top reasons for hiring assistance from a professional local SEO company for local SEO services are:
Effective Communication: Communication served to be the ultimate key to ensuring maximum success in your business. To ensure that the local SEO strategies get implemented correctly, you should be capable of communicating with the SEO firm on professional grounds. When you hire services from a reliable service provider, it implies that communication is easy & seamless. This could help in deciding the overall success of your project.
Focused Attention: Most of the local SEO service providers are focused on satisfying the diverse requirements of the clients in comparison to large-scale SEO companies. When you choose a reliable local SEO company for your project, they will prioritize your SEO needs.
Top-quality Services: As local SEO companies tend to have limited clients, this implies that they are able to pay more attention to the respective services. As such, you can look forward to getting top-quality services from them.
Comprehensive Guide to Local SEO
Local SEO is undeniably an important aspect of your company's SEO strategy. If you need professional assistance, you can reach out to us now! We are here to provide a comprehensive guide into doing local SEO professionally while delivering optimized results for your business.
If you're in need of a local SEO expert and want to speak with us, please send us an email or give us a call now.